Built by a Wedding Planner with a Bride's Perspective
We do things differently here at Wedy. We are all about transparent wedding planning, instant responses from vendors, no hidden fees, who you see is who is available.. and most importantly, SHAKING THINGS UP in the cookie-cutter wedding industry!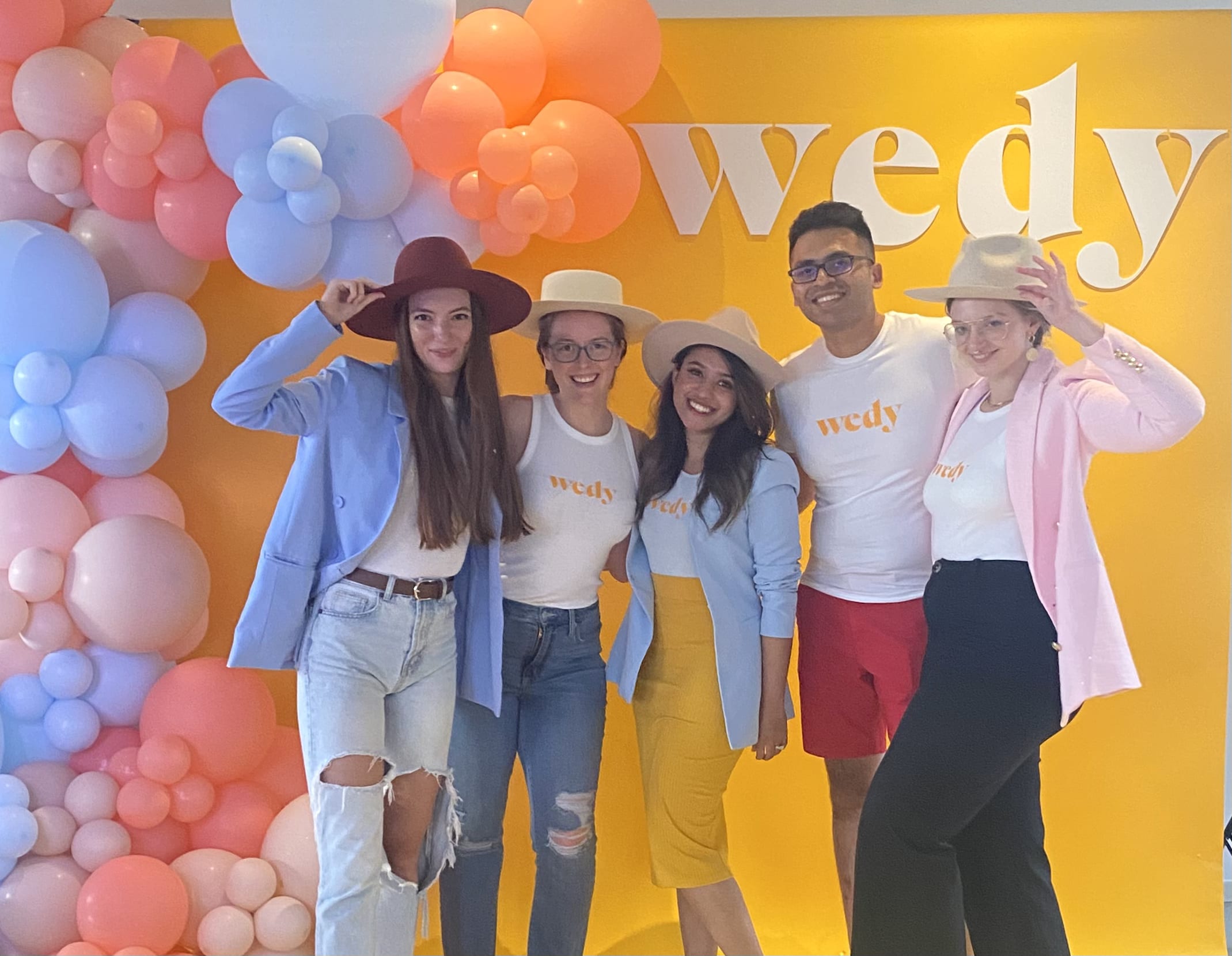 it all started with our wedding!
Like almost every bride, I was overwhelmed with the non-transparent processes of wedding planning — the hidden costs, filling out contact forms, waiting 3 days to hear back from the photographer, comparing quotes between 6 different PDF proposals, and tracking payments on spreadsheets with my budget and ACTUAL spend!
I was both emotional and frustrated as I knew my way around wedding planning! I realized it is impossible to book a vendor online or figure out their availability or PRICE! (I mean.. how much does a bridal bouquet even cost?!)
My husband, Anas saw my struggle as a bride-to-be and how I would navigate issues as a wedding planner* with my clients. Anas thought, "how can something so simple be so complicated?" and Wedy was born. We became obsessed on fixing the broken wedding industry!
Wedy was thoughtfully created from a Bride's and Wedding Planner's point of view. Beautifully crafted to be simple, clean and easy to use. It's the FIRST BOOKING PLATFORM powered in real-time for the wedding world!
What Makes Wedy Different
Empowering Small Businesses

Support local and support small businesses when you book with Wedy. They are creative business owners building a life on passion and purpose.

Wedding Pros Who Truly Care

From your engagement to your wedding day, our vendors are committed to delivering the best possible experience and bring your dream wedding to life!

Transparency — All The Way!

We are all about being open and honest with our couples and making sure pesky hidden costs stay away from your wedding planning experience!

We Go The Extra Mile

With expert wedding planners just a chat away and a hands-on 24/7 support team — You can always count on us!